NON-SURGICAL TREATMENT OF GUM DISEASE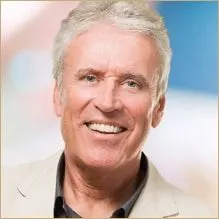 Understanding your periodontal health starts with identifying the important structures of your smile and knowing the important roles they play. The gums, ligaments, and bones around your teeth make up the periodontium, which can best be explained as your smile's foundation. Just like the foundation of your house, the periodontium must be in good working order, or the stability of the whole structure could be compromised.
After making you comfortable with a local anesthetic, one of Dr. Wilson's trusted dental hygienists will perform a scaling and root planning procedure by thoroughly cleaning the area below your gum line so that it is free of bacteria and deposits. This is achieved by gently pulling the soft tissue of the gums away from your teeth, extensively cleaning the "pockets" between your gums and roots, and if necessary, treating the area with a local antibiotic, such as ARESTIN®. Once you are free of these harmful bacterial deposits, your teeth, gums, and bones can heal, and the pockets will naturally close, free of infection.
Without knowing it, you may be among the 50% of Americans currently suffering from some form of periodontal disease. Often symptoms are not obvious to the uninformed eye, and pain in the teeth or gums is not typically a symptom of the disease until it has progressed to a later stage. A healthy periodontium is a foundation for your lasting, healthy smile! Watch carefully for these important warning symptoms and signs in order to maintain your periodontal health:
Bleeding, inflamed, or receding gums
Persistent bad breath
Loose teeth
Pus around teeth
A change in your bite structure
If your periodontium is healthy, you shouldn't see any of these signs. Contact Dr. Wilson and his team as soon as possible in the event that these symptoms are present in your smile.